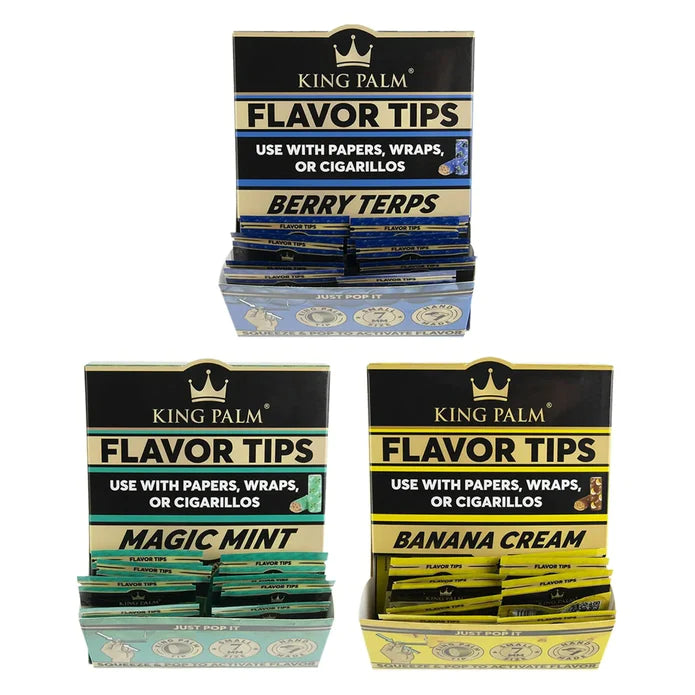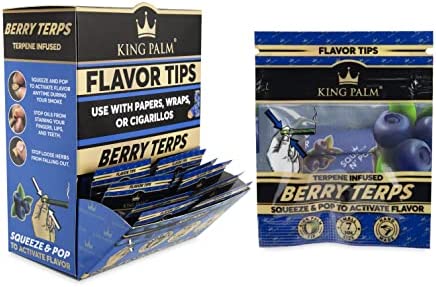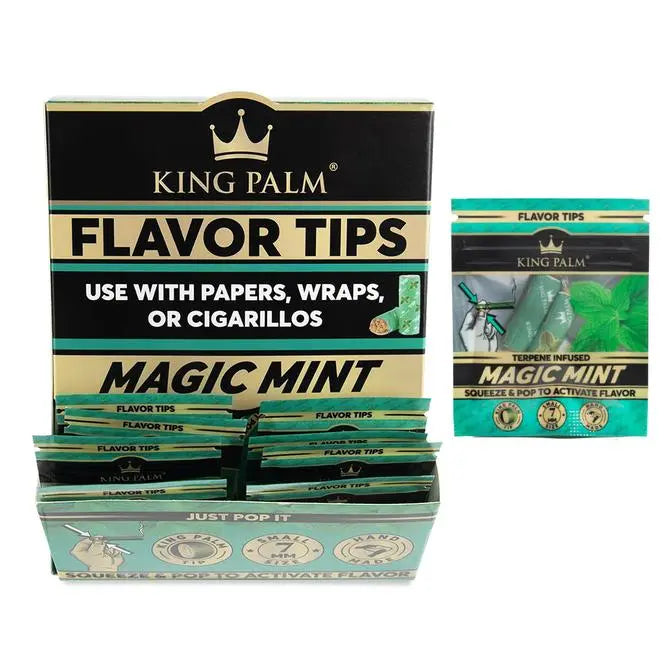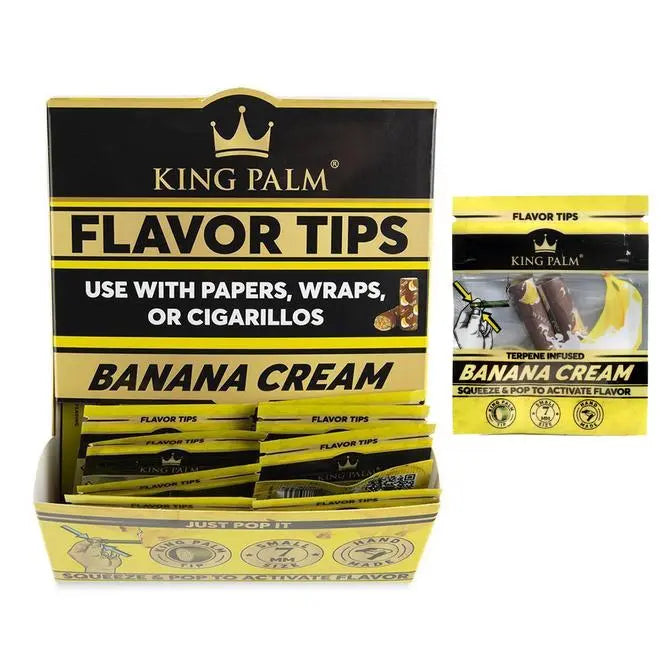 Availability:
Many In Stock
Login to view price.
KING PALM - FLAVOR TIPS
King Palm Leaf all-natural flavored, hand Rolled tips add some variety to any smoke experience. These terpene-infused tips compliment your top-shelf herbs unfolding a premium smoking experience.
King Palm flavored tips come in 3 different flavors - Magic Mint, Berry Terp, and Banana, that appeal to the varying taste preferences of the users.

These rolling paper tips are created from organic corn husk, and they can make the best choice for users who prefer eco-friendly products.

King Palm flavored rolling tips have an ideal length that offers plenty of flexibility of use. You can use them with papers, wraps, or cigarillos. The resealable 2pk pouch allows users to mix and match their favorite filters throughout the day.

Buyer Note: Don't forget to squeeze the corn husk filter till it pops for max flavor and clean draw! Please enjoy your experience!